What's Cooking at West Intermediate?
Meet the Best FCS Teacher, Mr. Petraitis
Mr. Robert Petraitis is the new FCS teacher at West Scranton Intermediate. He has been teaching for 14 years and attended college at Marywood University. He enjoys teaching FCS because it is life. "Everything we talk about in class you will be going through at some point," Mr. Petraitis had told me. He has two children, a 14-year-old boy, and a 17-year-old girl. His birthday is March 16, and he has worked at Northeast Intermediate before transferring to WSIS.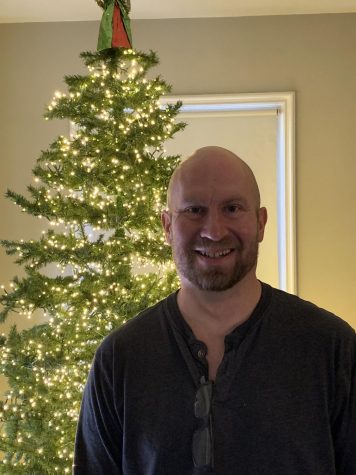 We discussed some of Mr. P's favorite things. His two favorite TV shows are Top Chef and Yellowstone, and his favorite movie is Moonstruck. Mr. P.'s favorite book is the current one that he is reading, and his favorite sport is football. Summer is our FCS teacher's favorite season, where he likes to relax at the lake. Mr. Petraitis likes to watch sports in his free time, and his favorite dish to cook is homemade gnocchi and sauce.
His thoughts on virtual school? The best part about virtual school for Mr. P is being home. The worst part of this situation, though, is "not being able to see and interact with the students and faculty at West Scranton Intermediate," Mr. P tells us.  His top three likes are running, coffee, and cooking. The only dislike he has is running late! He enjoys being in the kitchen cooking,  and running is his number one hobby! Welcome to WSIS, Mr. P!
A couple of last-minute things that you may want to know about Mr. P is that he loves steak, and he is an only child. He would best be described as being fun-loving, considerate, and loyal. Last but not least, his dream vacation would have to be to travel to Italy. This is no question for our FCS teacher. He loves the people, landscape, architecture, and food! I hope you enjoyed learning about Mr. Robert Petraitis just as much as I did. Stay safe, stay healthy, and remember, WEST IS BEST!