Meet Our New Teacher, Mrs. Holmes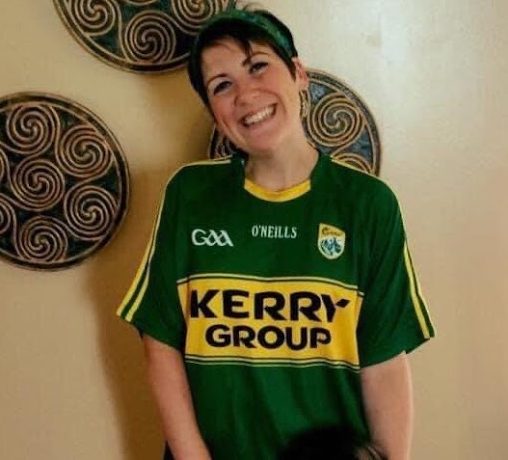 Meet Mrs. Holmes. She graduated from Misericordia University, and she is currently getting her Master's in teaching at Marywood University. She is our new sixth grade English teacher and has been teaching for two years. This will be her first year teaching here with us at West Scranton Intermediate School.
Before teaching, Mrs. Holmes was an account manager for a national health insurance company. She also used to own a retail business called "Cronin's Irish Cottage." It was an Irish gift shop that was opened in 1986 by her parents, but Mrs. Holmes always dreamed of becoming a teacher. She loves English, writing, and reading. Her favorite part about teaching is when her students' light bulbs turn on when they are learning. One challenge she faces when she teaches virtually is when she can not see her students' expressions to see if they understand the lesson.  
"I love it when a student finds love for writing or reading," exclaimed Mrs. Holmes. "It makes me so happy when students use our beautiful language correctly," Mrs. Holmes stated.
Other than reading and writing, Mrs. Holmes enjoys running and going to parks with her kids in her free time. A Tree Grows In Brooklyn is one of her favorite books. She likes to eat veggie burgers, and her favorite drink is coffee. Mrs. Holmes loves animals and was vegan for six years. Her favorite color is green, and she loves playing Giant Jenga. Mrs. Holmes was an Irish dancer, and she has competed across the USA and Canada. Welcome, Mrs. Holmes!