If and When We Go Hybrid?
Necessary Changes Will Keep Invaders Safe
As the pandemic continues, many students, parents, teachers and administrators are thinking about what the school year will look like if we return to school. Mrs. Boyce was able to shed some light on what our school will most likely look like when we return. First, our schedule will be hybrid. This means that there would be an A/B schedule. Each letter would be made up of about 400 students. On Monday and Tuesday, the "A" students will attend. Then, on Thursday and Friday, the "B" students will attend.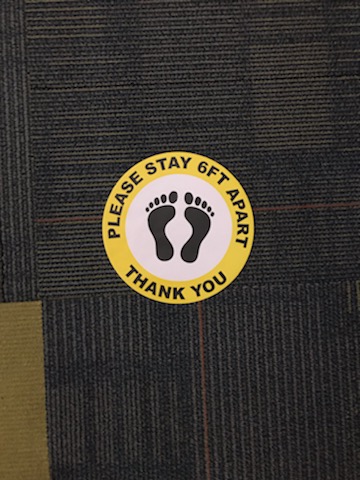 As far as social distancing, there will be assigned seats in the classroom and the cafeteria that are spaced six feet apart. Desks will not be shared, as students in the "A" group will have different seats than students in the "B" group. During dismissal, it will be staggered, with students being dismissed at alternate times. The hallways have been marked with stickers reminding students to keep six feet apart.
In order to have clubs during the pandemic, Mrs. Boyce said that clubs will most likely be able to meet as long as all the CDC and Department of Health guidelines are followed. WSIS has a great plan for our school that ensures our safety. When the time comes for WSIS students to return to school, we will know that everything is in place to keep us safe and healthy. Although we are making the best of virtual learning and doing a great job, students, teachers, administrators and staff cannot wait to be back inside the building where West is Best!