The PS5 Is Here!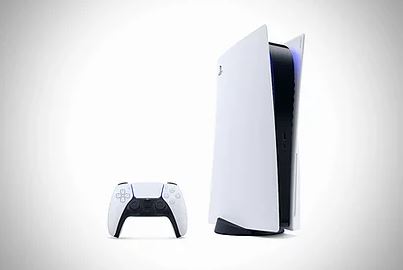 The latest video game console to hit stores this holiday season is Sony Playstation's PS5. It was released on November 12 and has a price tag of around $400 for digital and $500 for the disc drive. It has become the number one item requested for Christmas! Stores were only stocking a few at a time and selling out in a matter of minutes. Online sites were crashing because so many people were eager to purchase the game system. 
The PS5 is the next generation of gaming with lightning-fast loading, ultra-high speed, 3D Audio and an all-new line-up of games. It comes in standard or digital editions and both physical and digital games. It also comes with backward compatibility, which means you can play your PS4 games on the new console. 
PS5's exclusive game lineup includes: Marvel's Spider-Man: Miles Morales, Gran Turismo 7, Bugsnax, NBA 2K21 and Dirt 5, just to name a few. According to Sony's review "playing the games with the new DualSense Controller makes the experience even more exciting." There are different levels of force and tension as you interact with your gaming environments. The controller has a built-in microphone and headset jack. There is also a 'create' button which offers players more ways to produce gaming content and broadcast adventures live to the world! It still has the iconic design but with enhanced sticks and a newly designed light bar. 
It sounds like the Playstation 5 is the best console for its enhanced graphics and speed while loading games. New upgrades and new controllers add to its qualities. There are a lot of reviews from professional gamers online, and if you're interested in getting the system, you should really check them out!